Have I got something special for you all.
Do you like what you see in this preview?
Well if you do I hope that you will come over to
K-Joi Studios
and join me in the
Color Challenge
that I am hosting for the month of December. Just for participating in the challenge you will get this kit for free. When I picked the colors for this kit which are called Christmas Lights, I had a really hard time deciding what to do to as a posting bonus for doing the challenge. Then I just couldn't stop making things for the kit, I kept thinking of other things that would be really cool in the kit, and after 2 weeks of trying to get it done, IT'S DONE finally and decided I couldn't pick what to give out so I am giving the whole kit away. Computer problems, personal problems, but I finally got it done. And cause it took me so long, I am going to extend the challenge to the first week in Jan, to give you all time to do it with all the Holiday plans that will be coming up.
You are probable saying, well what is the challenge? LOL The challenge is really easy all you have to do is do a layout using the color pallet below or make a free mini kit that others can download.
Post your kit or layout in the gallery at K-Joi Studios, making sure to post in the challenge section in the forum so that I will know you completed your challenge and then I will get you the links for the kit. What could be easier than that. I hope you all will come join me.
Announcement 2
Studio Style Designs
is having a wicked awesome sale from now till after Christmas, you need to go check it out.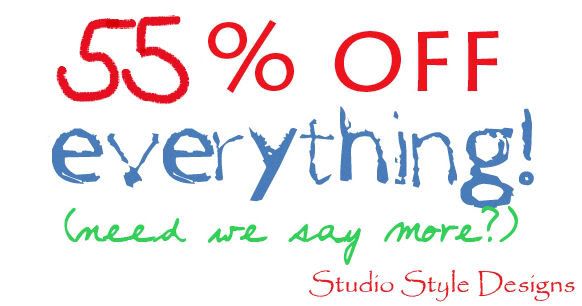 Announcement 3
I thought I would do all this in one post, give you all something to read LMBO
I really want to say thank you to all that left love on the blog for my Holidays at Home kit, I really really appreciate all the kinds words, makes me feel GOOD all over LOL.
Well come back on the 15th of December for the Holly Jolly Blog Train cause I have a contribution for that kit too. Merry Christmas everyone, yuppers all done babbling for now LOL